Last week I was two days in Liverpool for a business trip. I had some spare time to explore the city. So here some tips what you could do when you are in Liverpool for a day.
St. George's Hall and other museums
Liverpool is full with museums. And the Heritage museum at St. George's Hall is the most obvious one, right in front of Liverpool Lime Street Station. But also don't forget the World Museum with two mummies behind St. George's Hall and the museums at the Riverside.
Stroll next to the Riverside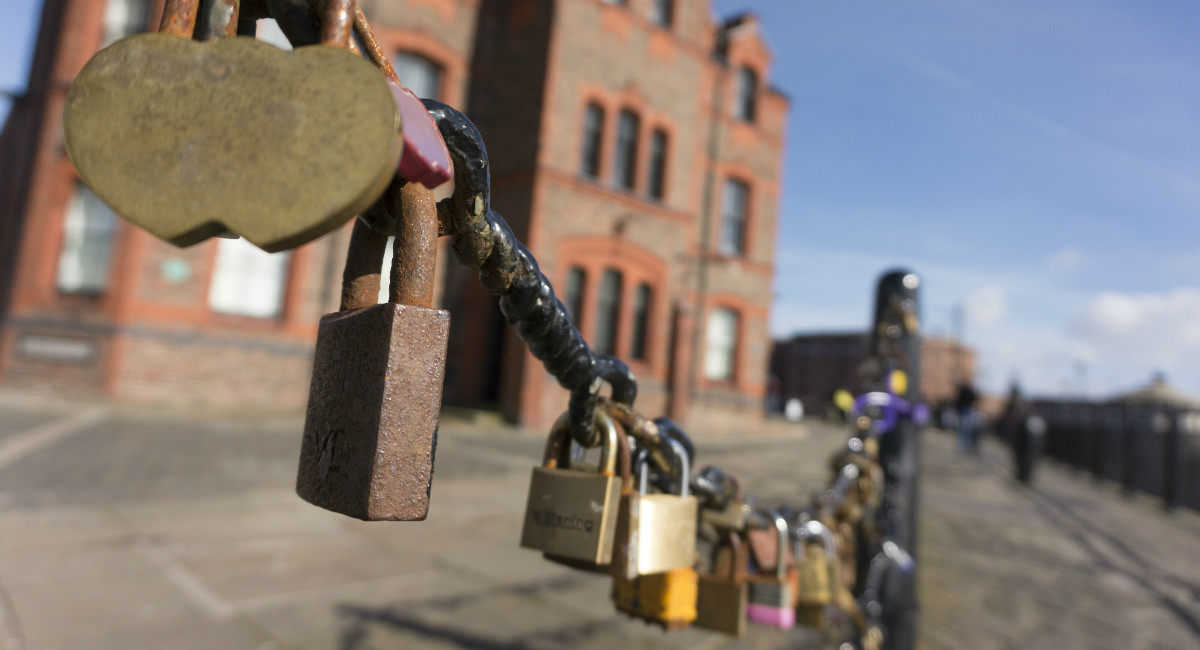 There is nothing prettier than a walk next to the Riverside. And of course also here are the traditional love locks connected to the chains. Besides that this is also the place where you will find some other museums.
Take a picture of the Beatles
Of course it is not the real one. But there is a statue on the Riverside from the Beatles. The Beatles are not the only one who got a statue at the Riverside. There are more musicians where you can take a selfie with.
Head over to Alberts Dock
Another museum can be found at Alberts Dock, and that is Tate. Besides this modern art museum this area where boots can dock is also home of small little shops and restaurants. You can also find a Beatles museum here.
Visit the Cathedrals
Liverpool has two main Cathedrals that are both worth to visit. The first one is Liverpool Cathedral, the older and more classic one. And then there is the Roman Church Cathedral, which is a very modern looking one but still very impressive because of its scale.
Make a ride on the Wheel of Liverpool
It is quite pricey, £9,- for adults. However much cheaper as the London Eye. However I don't believe the Wheel of Liverpool has a much better view than the London Eye.
Shopping
Liverpool has the most convenient shopping center of the UK that I discovered so far. I don't like shopping so I didn't spend a lot of time here. But it seems huge. The area between Liverpool Lime Street Station and the Riverside is traffic free and full with shops.
Discover Liverpool by Night
A city changes when the sun is gone, and the lights are turned on. Explore previous places again but enjoy the lights now on the other side of the river. End up in a pub or club to end your day with some nice drink.
Comments